Take to The Lake
Rentals require a deposit of $300.00 along with two forms of ID. Must be 21 years old to rent boats. Renter is responsible for any damages (checklist filed at time of rental)—NO PETS PLEASE. Boats are to be returned by 6:00 pm on day of rental, boats returned after 6:00 pm will be charged a $50.00 late fee.
Rental Season
Boat rental season runs May 1st thru Sept 15th. Open Daily. Call 503-854-3362 for operating hours and reservations.
Rental Options
Safety First
All of our boats meet USCG safety regulations and come equipped with the needed safety equipment. Our dock staff will provide operating and safety instructions before launch. Rates do not include fuel or oil on Pontoon boat rentals.
Cancellation Policy
Reservations recommended for all boats and overnight facilities, held with a credit card #. 24hr cancellation notice or card will be charged for length of reservation
Boat rentals include a tank of gas, life jackets for all passengers and a boating permit for the day in use.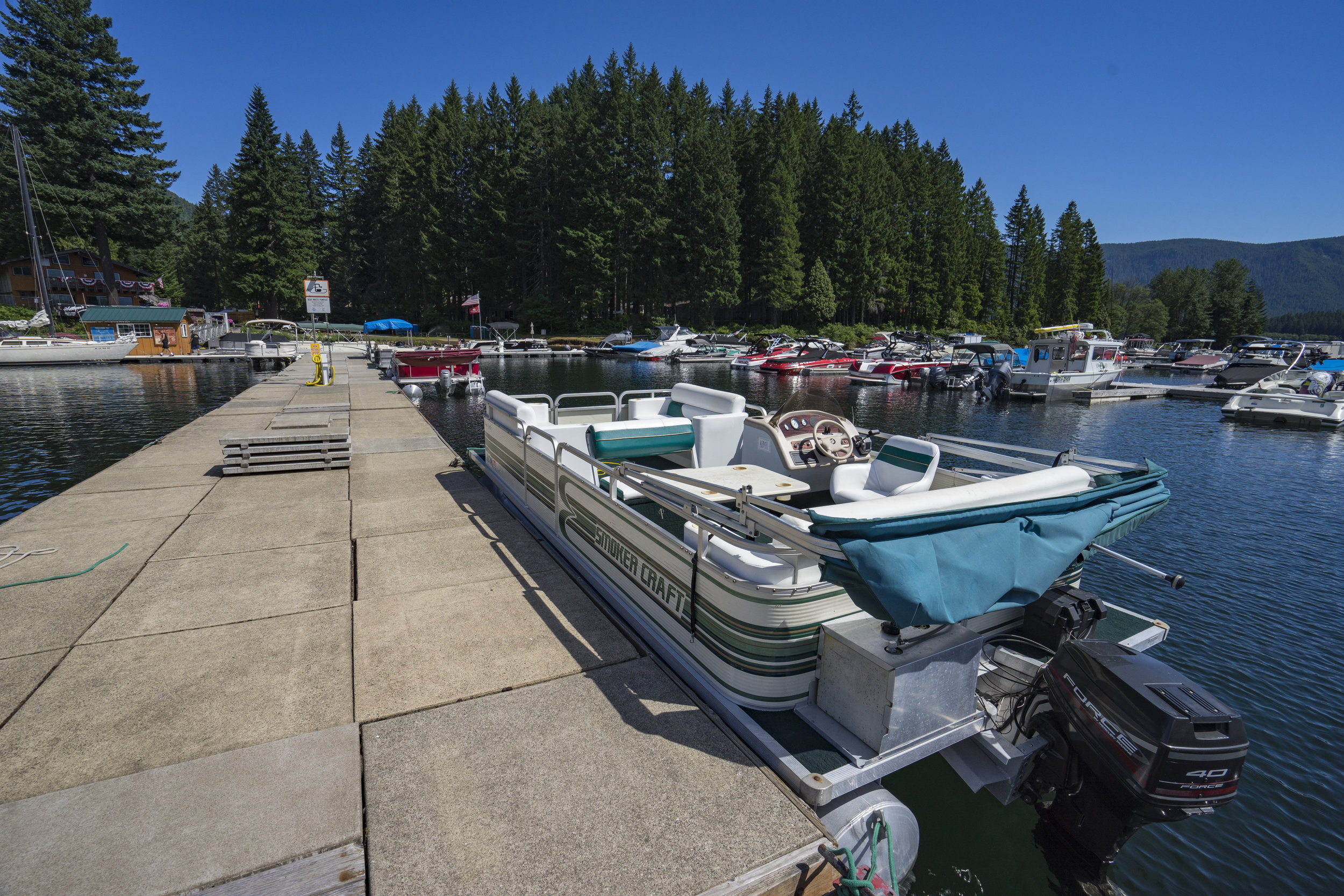 18' Pontoon - $275 Daily Rental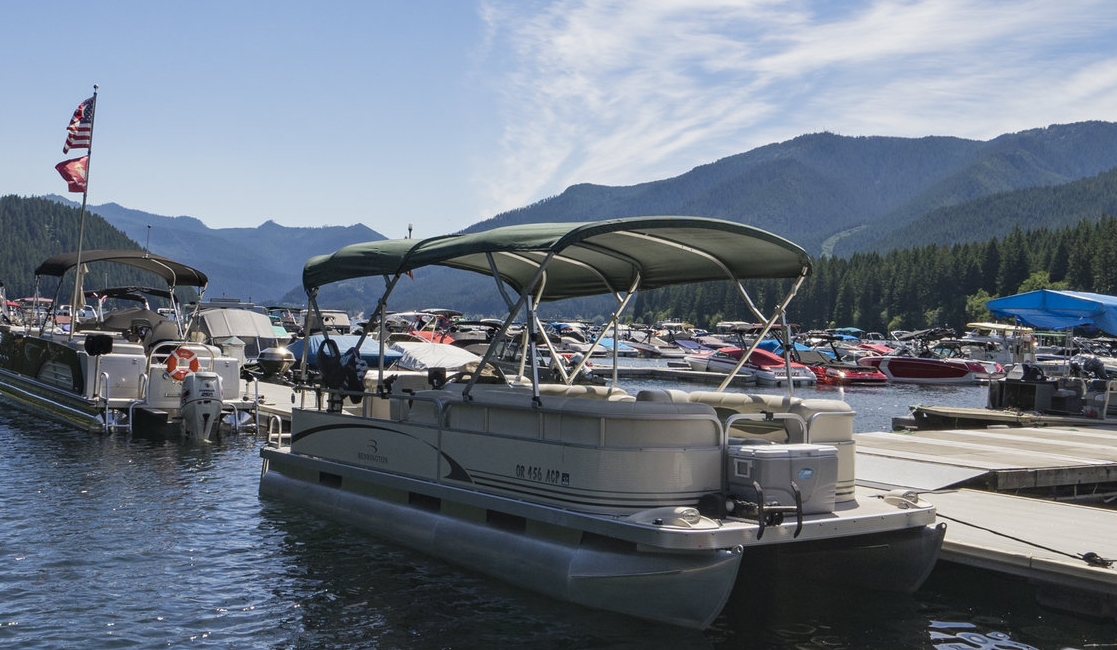 20' Pontoon - $300 Daily Rental
24' Pontoon - $350 Daily Rental